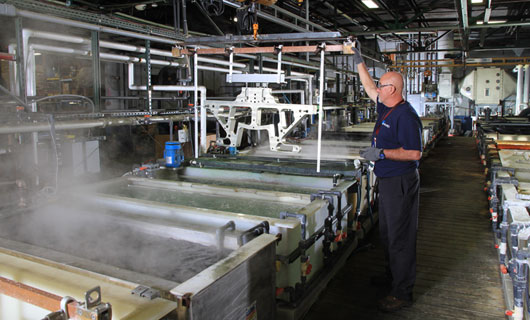 Anodizing Services From Val-Kro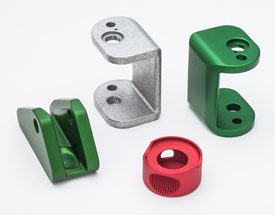 Val-Kro offers both Conventional (Type II) and Hardcoat (Type III) anodizing using our state-of-the-art production line, designed in-house and independently tested for quality. Anodizing increases the thickness of the natural oxide layer on the surface of aluminum parts to increase corrosion resistance, to increase surface hardness, and to allow dyeing, improved lubrication, or improved adhesion.
We have the ability to anodize parts from the smallest up to 68" L x 22" W x 37" H and weighing up to 300 lbs.
Masking, Teflon impregnation, and colors including clear, black, green and others by request are available.