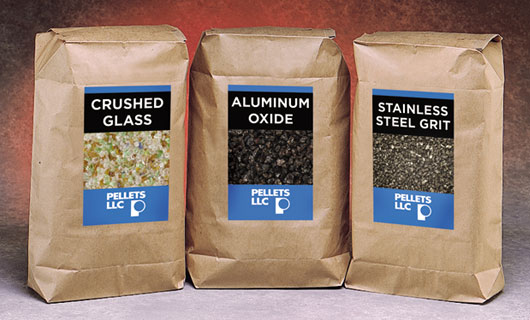 Abrasive Blasting Services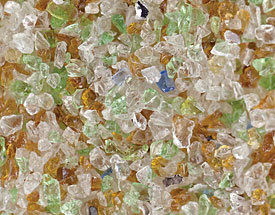 For cleaning and peening metal parts prior to plating
Through our sister company, Pellets, LLC, we offer blasting services to mechanically clean metal parts prior to plating.
Whether blasting is called out on your blueprint or rust just needs to be removed from your parts prior to plating, we have the abrasive media and capability to handle your requirement.
Available blasting media
Glass Beads are chemically inert, remove no base metal, and will not cause ferrous contamination. They provide fast coverage and are easily picked up in the suction type equipment found in small hand cabinets.
Shot and Grit are the products of choice for cleaning in every type of wheel machine as well as in blast rooms where nozzles are employed in air blasting. Both Shot and Grit are available in various hardness categories. We can provide Shot Peening Media in steel and stainless for applications that require SAE and / or AMS specifications.
Crushed Glass Grit is made from 100% post-consumer recycled glass. It can be used on stainless or aluminum without fear of ferrous contamination. Its angular shape cuts through rust, paint and oil, yet it's lightweight enough to clean surfaces without damaging underlying material.
Other abrasives available.