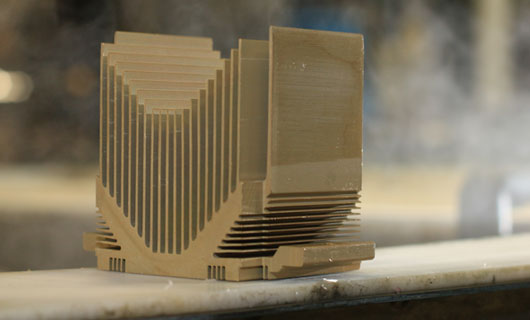 Chromate Conversion
Providing corrosion resistance and paint adhesion for aluminum parts
Chromate Conversion Coatings are applied to aluminum parts to achieve a thin, electrically conductive coating that will provide corrosion resistance. They are also a great base coating for aluminum parts that require painting, as the coating aids in the adhesion of paint to aluminum.
These coatings are not durable, but because they maintain electrical conductivity, they are often used in conjunction with conventional anodizing and Hardcoat to maintain conductivity in certain areas while still providing corrosion protection.
Chemistry and environmental compliance
These thin chromate coatings are offered in the traditional hexavalent form or the more recent trivalent (non-hex) form to offer a RoHS compliant "non-hex chromate coating" when required.
Chemical Conversion Processing Capabilities
Part Size
Weight
Specifications
Up to 68" L x 22" W x 37" H
Up to 300 lbs
Mil-DTL-5541F
Type I and II
Class 1A and 3